A Glamorous Pageant Experience To Awaken The Royal Within!
There is so much that goes into each Pageant. Food, gifts, prizes, talent, and more. Here's how you can help!
An elegant, beautiful, and royally fun experience for girls who use wheelchairs and love princesses.
This event would not be possible without our Princesses! Do you love to smile and dance? Join us!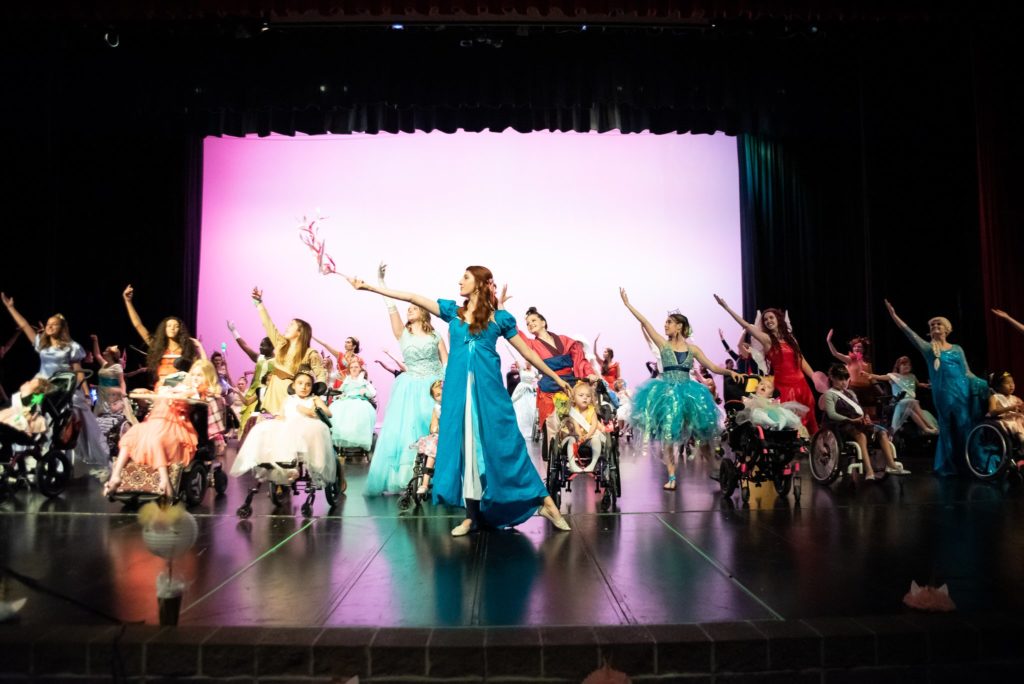 PRINCESS PAGEANT TESTIMONIALS
Princesses Know How To Party
Our Princesses are kind, fun and always have a smile on their face. If this sounds like you, please fill out an application to become a Princess volunteer!
We help Participants recognize their purpose and potential, not in spite of being wheelchair bound, but because of it.